Department of
Master of Business Administration
The Master of Business Administration program at New Horizon College of Engineering is a two year full time autonomous program affiliated to Visvesvaraya Technological University. It is a dual specialization program in the areas of marketing, finance, human resources, business analytics and operations. Students can choose any two areas, one as major and the other as minor.
This program comprises of many certifications and value added programs. These programs ensure that students acquire all required skills to meet the industry standards and to overcome the challenges of current business scenarios. Students will be able to change themselves into professionals with tools like analytics and capstone business simulation. They will also be able to sharpen their skills in the areas of specialization with the help of certifications in functional areas of human resources, marketing, finance, analytics and operations.
Vision
To evolve into a globally integrated B-school contributing towards management education, consultancy, research leadership and corporate excellence.
Mission
To constantly strive to provide students with an in-depth knowledge and understanding of business and managerial concepts.

To promote lateral thinking and a spirit of enquiry among our students, so that they look from a different angle, and have a creative approach and are able to provide simple solutions to complex business problems.

To deliver through our teaching learning process, the richness of entrepreneurship and multidisciplinary knowledge in a way, where ethics and social commitments will be the corner stone for our students.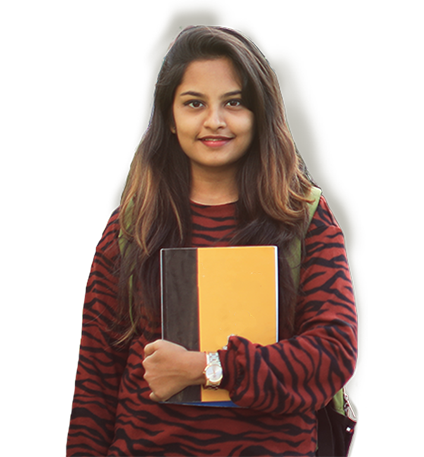 I sreekala KP, pleased to share my experience as a student of New horizon college of engineering. When I first step in to this college for my master i was just a normal person but college taught me how to explore my skills within me and also help me in developing myself with the skill sets required for the corporate carrier, hence today i have been placed in a MNC with decent package. This is how new horizon helped me to build my career.
Batch: 2020 – 22
"I have many things to thank you for. First of all, Thank you for giving me this Opportunity for doing my MBA .it has definitely been a wonderful learning experience it made my MBA so much worth meaningful and worthwhile. Our courses were both refreshing and challenging. Thank you for your dedication and support thought out my education"
Batch: 2020 – 22
New Horizon College Of Engineering has been a great contributor to the development of my personality. I have established my leadership, time management and team skills and have also been able to advance these skills to the whole new augment level. The infrastructure of New Horizon is one of the finest that stands out the most. The best thing about New Horizon is the cross-culture interaction between students from various parts of the world. The professors here make the college what it is today. With an attitude of being ever ready to help, and not only delivering classroom teachings, but they are also the pillars of the learning gained from this esteemed college and this is a treasure for life.
Batch: 2020 – 22
My life at New Horizon college of engineering made me stronger and took me a step ahead for being an independent women. I am thankful to all the teachers who supported me and guided me throughout my PG. I loved the infrastructure and ambience of NHCE. The events that I took part helped me to grow my confidence level. I would like to also thank the placement cell for Regular classes held at our college to help us with our aptitude and technical skills were of great help, and  providing me a good platform at Ocwen financials for my career.
Batch: 2020 – 22
My graduation at new horizon college has been a very interesting and awesome journey. Choosing new horizon college was one of the best decisions I have ever made. It feels great to be taught by amazing teachers who are the best. They always motivated and encouraged to face the risk and learn new things. New Horizon College is unique in its field. Discipline is like in the air of its environment. I am so grateful to be a part of this college. There are so many opportunities to develop one's personality in any field like, cultural, literature and many more , it was very precious and golden phase of my life. The entire faculty and other members of this institution are very cooperative. I got a lot of love and support from my teacher's and college and it made my 2 years memorable. I will always be thankful to New horizon for making me a person I am today.
 I AM PROUD TO BE A NEW HORIZONATE
Batch: 2020 – 2022
My sincere appreciation & gratitude to the New Horizon College of Engineering for effectively and sincerely helping me to grab my first ever job opportunity at Salesken. Aptitude, Soft Skills and Technical Trainings organized by the Departments of HRD, Life Skills and Management Studies, have been extremely helpful in preparing for the interview.
I really had a fantastic time and learnt so much along the way. The college has a great infrastructure and visionary management. The guidance provided by the faculty members is highly valuable.   College provides great exposure to students by organizing different activities which are very much helpful for every student for deciding their future field.
I got placed in PWC it is because of the efforts put by our faculties and Training and Placement department, which always make sure that students get placed in the best company in the market. New Horizon College of Engineering provides a great exposure to students by organizing different activities which are very much helpful for every student for deciding their future field.
I would like to give sincere thanks to my MBA and Placement department for providing me a platform to showcase my potential and necessary grooming as per the industry expectations and standards. This helped me to secure a job in STATE STREET CORPORATION. I am really glad to call myself a "New Horizonite".