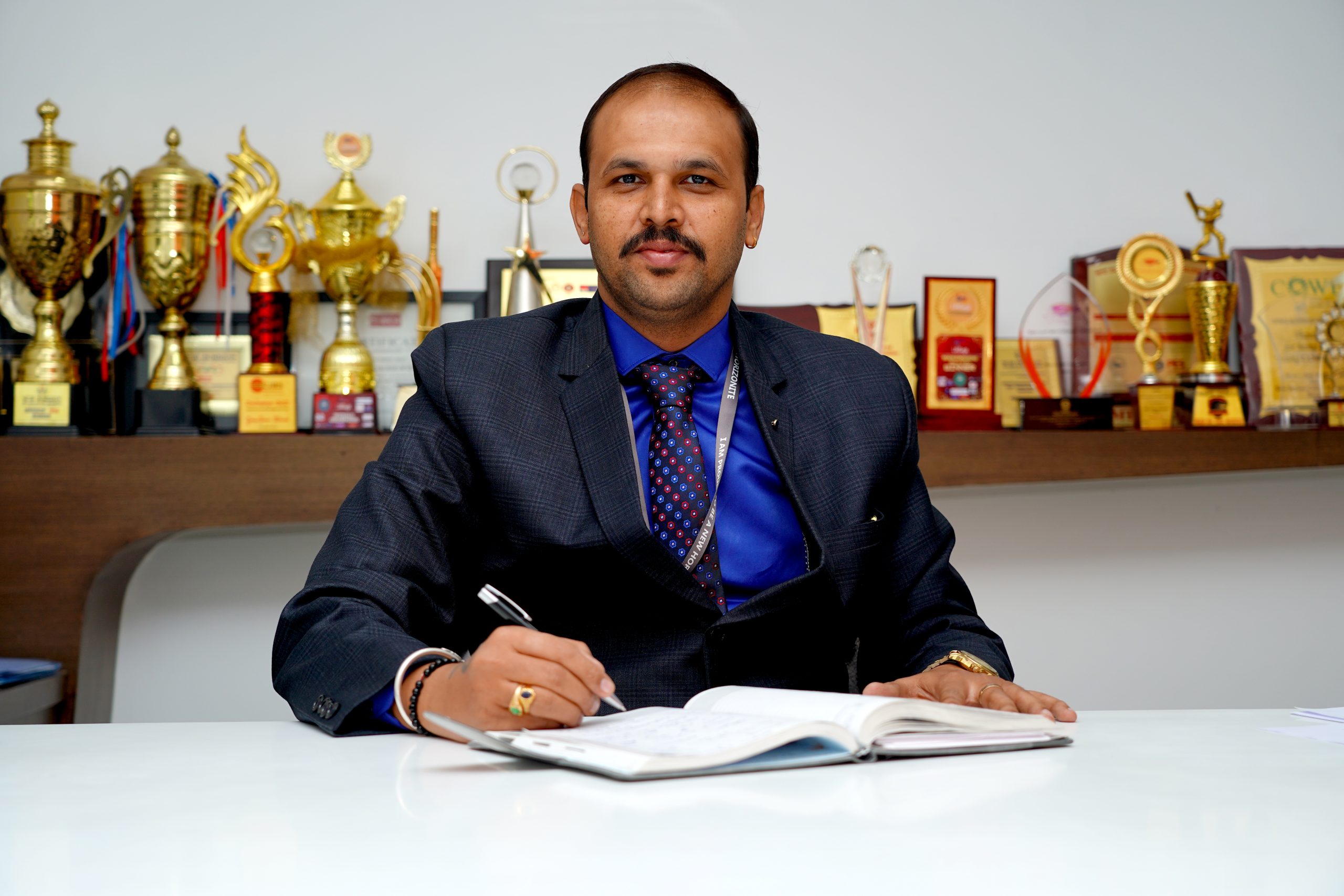 Dr Guru Basava Aradhya S
I/C Head & Professor
Department of Management Studies
The Master of Business Administration program at New Horizon College of Engineering is a two year full time autonomous program affiliated to Visvesvaraya Technological University. It is a dual specialization program in the areas of Marketing, Finance, Human resources, Business analytics and Operations. Students can choose any two areas, one as major and the other as minor.
This program comprises of many certifications and value added programs. These programs ensure that students acquire all required skills to meet the industry standards and to overcome the challenges of current business scenarios. Students will be able to change themselves into professionals with tools like analytics and capstone business simulation. They will also be able to sharpen their skills in the areas of specialization with the help of certifications in functional areas of Human resources, Marketing, Finance, Analytics and Operations.
Our MBA program aims at providing an in-depth knowledge so that it adds value to the existing treasures of business and management. The design of the program will promote lateral thinking and a spirit of enquiry to develop problem solving skills. Our program is committed to delivering the richness of entrepreneurship and multidisciplinary knowledge in a way where ethics and social commitments will be our cornerstones.
The MBA curriculum is enriched with updated knowledge. The two industry sponsored laboratories, namely The SAP Centre of Excellence and HP Big Data Analytics Centre of Excellence are integrated into our curriculum.
In order to ensure corporate interface, seminar internship and project report preparation are integrated into the curriculum. Frequent guest lectures and industrial visits are organized. In order to give international exposure, foreign educational tours will be organized for those who opt for it.
Our MBA program is inclusive of professional training. It also includes placement training, effective communication, personality development, aptitude and analytics. These skills will enable our students to match industry expectations and take on the challenges of the changing world.
There is an amazing spirit of creativity, collaboration and communication in our MBA program. We can see the spirit getting stronger with time. We hope to continue to build stronger bonds with faculty,the industry and studentsso that there is steady growth and progress.
Our vision is to finally evolve in to an integrated Best-School and at the same time ensure that we are contributing towards management education, consultancy process, leadership and corporate excellence. The students will bean integral part of this great journey of excellence.
I wholeheartedly welcome you to be a part of this illustrious journey! Join us and grow with us.